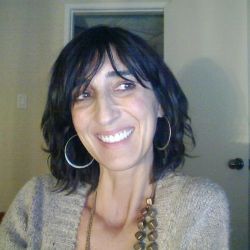 What do we do to sell your home?
To sell a property at the best possible price in the shortest possible time, requires to do very well a number of online and offline actions from the beginning to the end of the process. Let us explain to you what we do for you in 8 puntos:
Accurate valuation of your home so we can plan a price strategy that optimizes the time and the selling price.
More and better information to make your home stand out, with professional photos and videos, floor plans of the house, and detailed descriptions in multiple languages.
High diffusion using all channels available to us. Your house will not only be published in major national and international real estate portals, but also on our website, social networks, newsletter... All this to ensure that whoever seeks it, will find it.
We automatically send updated information of your house to customers from our database looking for a home just like yours..
We collaborate with other real estate companies that are part of local associations. This allows us to be more efficient without incurring in higher economic costs for you.
We answer (almost) immediately. We guarantee you that every request for information on your property, will be answered often immediately and always within 24h.
We will keep you posted in real time of all the actions we take care of. You can check them just accessing to your own customer area information.
Expert, thorough and sympathetic accompaniment throughout all the process of negotiation and sale, so we make sure that everything runs smoothly.
What should you do?
To sell your home will require your full commitment with us throughout the process. It's just something that can not be done well without you. Therefore, we want to make you 5 recommendations:
Trust in our opinion and advice. We are on your side!
Prepare, the sooner the better, all the information needed to sell your home.
Facilitate the most all the visits to your home.
Keep the house spotless. Always.
Call us if you think there is something we're not doing well.
How much does this cost?
We want the professional fees of all our agents in any of our agencies to be located in the middle segment of the market. At the same time, we strive to be the real estate agency with the best value-for-money.
Depending on the relationship you want to have with us (working under an exclusive listing agreement or a non-exclusive listing agreement), the municipality where your home is, and its location (in an urban center or in the outskirts) our fees range from 4% to 5%, excluding VAT.
What do you need to know?
There are many things to be known before, during, and after the process of selling a home. Download our informative guides in PDF, because even though you're not our customer yet, we can begin to help you.