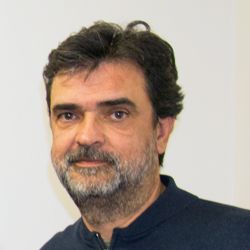 Sell your apartment with Monapart
"How to sell my apartment" is one of the questions that can overwhelm us the most at any given moment. Selling a home at the best possible price, in the shortest possible time and with total security and guarantees, requires a very well orchestrated series of online and offline actions from the beginning to the end of the process. If you sell your apartment with Monapart, this is all we do for you summarized in 9 points:
Accurate valuation of your home to propose a pricing strategy that maximizes the amount of the sale.
More and better information to make your home stand out and capture the attention of buyers ahead of other homes for sale: professional photos and video, virtual tours, house floor plans and descriptive texts that not only highlight the tangible aspects but also the most emotional ones, in several languages!
Maximum diffussion of your home using all the channels within our reach. Your home will not only be published on the main national and foreign real estate listings, but also on our website (+20,000 visits per month), on social networks (+40,000 followers), in our newsletter (+40,000 contacts)... a multi-channel approach at your disposal to guarantee whoever is looking for a selling home like yours will undoubtedly find it!
Automatic and updated sending of your home information to all buyer clients from our (always up-to-date) database to whom it may fit.
Network collaboration with other real estate agencies that are part of local associations and that allows us to be more efficient, without entailing a higher economic cost for you.
(Almost) immediate response. We guarantee that each contact of a person interested in your home will be answered often at the moment and always in less than 24 hours.
Instantly updated information of all the procedures we take care of for you, that you can see where and when you want by accessing your own customer area.
Management of all the required paperwork and procedures for the selling of your apartment, such as the reservation document, deposit signature and the final sale contract before a Notary. All these documents are endorsed by our legal team.
Expert, rigorous and empathetic accompaniment throughout the whole negotiation and buying/selling process, so that everything goes silky smooth.
What should you do as an owner?
Selling a home is a team effort between you and us and it will require your full commitment throughout the process. Monapart will do everything specified in the previous point (and more!), but there are 5 things you should do as an owner. The following:
Trust in our opinion and advice. We are on your side!
Prepare, the sooner the better, all the information needed to sell your home.
Facilitate the most all the visits to your home.
Keep the house spotless. Always.
Call us if you think there is something we're not doing well.
Required information
Almost no one –and probably neither are you– is an expert in selling a home. So below we list the documents that you should have or that we will process for you:
DNI (ID) of the owners.
Property deed.
Certificate of Habitability (in Catalonia).
Energy Efficiency Certificate (CEE).
Cadastral file.
Simple note from Land Registry.
Receipt of the quarterly or annual payment of the IBI.
Receipt of the periodic payment of community expenses.
Receipts for payment of supplies: electricity, water and gas.
Floor plans.
How much does this cost?
We want the professional fees of all our agents in any of our agencies to be located in the middle segment of the market. At the same time, we strive to be the real estate agency with the best value-for-money.
Depending on the relationship you want to maintain with us (working exclusively or without it), the municipality in which your home is located and the location of your home (in an urban center or in a peri-urban residential area) our fees vary between 4% and 5%, VAT not included.
What do you need to know?
If you are considering selling your home, there are many things to know before, during and after so. Download our informative guides in PDF format or read the following articles with real estate tips, because even if you are not our client yet, we can start to help you. ;D