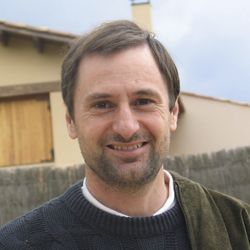 Rent your apartment with Monapart
"How to rent my apartment" is one of the questions that can overwhelm us the most at any given moment. Renting a home at the best possible price, in the shortest possible time and with total security and guarantees, requires a very well orchestrated series of online and offline actions from the beginning to the end of the process. If you rent your apartment with Monapart, this is all we do for you summarized in 10 points:
Optimal rental price study so you can rent your apartment at the highest possible price, minimizing the time spent on the market.
More and better information to make your home stand out, with professional photos and video, virtual tours, house floor plans and descriptive texts that not only highlight the tangible aspects but also the most emotional ones, in several languages!
Maximum diffussion of your home using all the channels within our reach. Your home will not only be published on the main national and foreign real estate listings, but also on our website (+20,000 visits per month), on social networks (+40,000 followers), in our newsletter (+40,000 contacts)... A multi-channel approach at your disposal to guarantee whoever is looking for a rental home like yours will undoubtedly find it!
We inform all potential lessees in our database about your home, always up-to-date, who are looking for a place like yours.
Collaboration with the main relocation companies so that they can offer your home to the management positions of foreign companies that are moving to your city.
(Almost) immediate response to all requests for information or visits. We will make as many visits to your home as necessary until we find the right tenant. We guarantee that each contact of a person interested in your home will be answered often at the moment and always in less than 24 hours.
In your own customer area you will be able to check, where and when you want, all the procedures updated and instantly that we take care of for you.
Comprehensive analysis of candidates before presenting any recommendation to you. This includes a complete financial solvency analysis to limit the risk of default as much as possible, such as an analysis of references and study of the personal profile.
Management of all the required paperwork and procedures for the rental of your apartment, such as the rental contract (endorsed by our legal team), the management of the Property Transfer Tax (ITP), the processing of the Energy Eficciency Certificate (CEE) or the Occupancy Certificate.
Expert, rigorous and empathetic accompaniment throughout the whole process, to make renting your home with Monapart be as pleasant and easy as possible for you.
What should you do as an owner?
Renting a home is a team effort between you and us and it will require your full commitment throughout the process. Monapart will do everything specified in the previous point (and more!), but there are 5 things you should do as an owner. The following:
Trust in our opinion and advice. We are on your side!
Prepare, the sooner the better, all the information needed to rent your home.
Facilitate the most all the visits to your home.
Keep the house spotless. Always.
Call us if you think there is something we're not doing well.
Required information
A rental contract must include the following information:
Lessor's personal data:
- Name and surname
- Address
- DNI/NIE/passport
- Marital status
- Nationality

In case there is more than one owner, we need this data for all of them together with the percentage of ownership of each one.
Estate identification data:
- Registry data
- Cadastral reference
- Occupancy certificate number (in those autonomous communities where it is required); if it is not issued or expired, it is necessary to start the process as soon as possible.
- Energy Efficiency Certificate number (CEE); this document is essential to be able to advertise the home, otherwise the competent authority may sanction both the agency and owner.
- Floor plans; not essential, but very useful.
Additional information:
- Last invoices of registered supplies
- Meter reading of electricity, gas and water

In Monapart we consider that incorporating this additional information into the contract is extremely useful to avoid unwanted payments and misunderstandings between the parties.
How much does this cost?
We want the professional fees of all our agents in any of our agencies to be located in the middle segment of the market. At the same time, we strive to be the real estate agency with the best value-for-money.
Depending on the municipality in which your home is located, the fees for renting it will be paid by the lessee, the lessor, or 50% split between both parties.
Our fee for this rental service is between one month and 10% of an annuity, plus VAT, depending on the municipality.
Okay, let's imagine that we have already rented your home. Now you must decide if you want to deal directly with your tenants or if you prefer us to do it for you. If it is about this second option, check here our Property Management Service to know how we can help you.
What do you need to know?
If you are considering renting your apartment, there are many things to know before, during and after so. Download our informative guides in PDF format or read the following articles with real estate tips, because even if you are not our client yet, we can start to help you. ;D