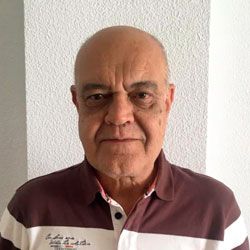 Why would this service interest you?
You are renting your home but you don't want to/don't know how to/can't be in charge of managing it. Let Monapart take care of this chore so that you don´t have to worry about anything. Read carefully if:
You do not live in the city where the apartment is located.
You have little time, or you'd prefer to spend this time on other things…
You want your tenant to be happy.
Contracts, their obligations and their consequences give you a headache.
You do not like to be in control of whether or not you have collected rent, and the conflicts that can arise from this.
Advantages for the property owner
Control of the punctual payment of the rent.
Management of non-payment and possible delays.
Management of incidences resulting from breakdowns in the flat's facilities or equipment.
Dialogue with the insurance companies or technical suppliers necessary in each case.
Professional and legal advice on discrepancies in the interpretation of the rental contract.
Annual CPI increase as defined in the lease.
Management of the end of the contract, with the check-out and return of the deposit (based on the state in which the home is left in by the tenant).
Commercialization of the home to ensure that it is rented as soon as possible.
Monapart manages and advises. It's up to you to decide.
Advantages for the tenant
Professional and punctual service based on the terms of the management contract and the provisions of the Urban Lettings Law.
How much does it cost?
The price of the administration service is 5% of the rental fee + VAT.
If you need it, every year we will provide you with a list of income and expenses for the rent so that you can incorporate it into your income tax return.
I would like Monapart to manage my flat!