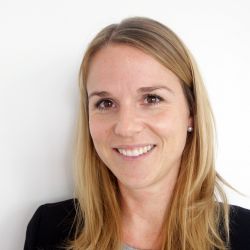 Monapart
•
Other agencies
We only sell and rent beautiful homes
•
Sell and rent all types of houses
Professional photos/videos and detailed descriptions in multiple languages
•
Photos taken with cell phones and poor descriptions
Always answer all requests for information in less than 24h
•
45% of calls are left unanswered*


* APC Real Estate Market Study

We are ahead in the use of ICT (information and communications technology)
•
Window poster display
High quality service with adjusted fees
* Check our selling and renting fees
•
Irregular service with fees of 5% or more
We publish our properties in all real estate portals of reference, national and foreign
•
They publish in one or two national real estate portals
We value the properties according to the standards stablished by eco regulations 805-2003 of property valuation
•
Valuations without methodology
We always tell you the truth, even if it hurts, providing information that justifies it
•
They usually tell you what you want to hear
We describe all our homes with "re-motions"
•
They describe the 'product' with clichés such as "perfect for couples" or "many possibilities"
Empathic and satisfactory customer experience
•
Not a customer oriented service
Media speak well of us
•
In general, they are not subject of interest
How do we work?
In Monapart there are three basic components to deliver an excellent service:
The people who are part of our team, the technology we use in our day to day, and the values that govern our actions.
All people within Monapart are university graduates who speak several languages and who are constantly training. In addition, more than half are Architects and are able, and willing to!, advise you on everything: From valuating your home with accuracy and transparency to suggest you a possible renovation and inform you of the price.
We use technology to create documentation that appraises your home and communicates it to the world. We edit photos and videos. We schedule a tweet for Sunday morning with a nice picture of your terrace. We get back to a request for information with the iPad from the bus. We automatically send a price change of your home to our database of potential buyers so they are informed in real time. Well, we are techies!
No one is infallible and we can make occasional mistakes, but we will never, never, never be acting in disagreement with our values: We guarantee you that we will always give priority to your interests, not to our sales figures. We won't generate false expectations on you about the price or the time of sale of your home. You will always be accompanied and fully informed, and we will do everything in our hands to make the process of selling your home a happy experience for you, not a bad one.