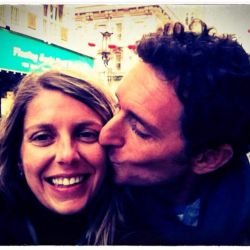 Sell or rent my house with Monapart
* You need to sell or rent your house and you don't know where to start.

* You do not trust real estate agencies.

* You have a lot at stake and you don't want to take the wrong decision.

* You expect good advice and always to be told the truth.

Monapart was born in 2010 because we felt your same concerns. Selling or renting your home should be a happy experience and it is possible thanks to an EFFECTIVE, EMPATHIC, HONEST, AND RESPONSIBLE SERVICE. In all these years, many agencies have taken us as an inspiration, and this has been an incentive to improve every day and demonstrate, more than 400 home sales later, that another way of doing and being a real estate company is possible.

We want to be your trusted real estate company, as your family doctor or family lawyer. Here are 4 powerful reasons why we think choosing Monapart to sell or rent your home is a good idea:
We are specialists in beautiful homes. At Monapart we only sell or rent homes where we would live in ourselves. We are not talking about "real estate product" but about homes, and we know them well, we maximize their value, and we make them stand out in the middle of the real estate jungle.
We are a high-profile team made up of professionals -most architects or interior designers- in constant real estate training, willing to accompany you throughout the process and advise you beyond what is expected.
We have cutting-edge real estate marketing. Since 2010, Monapart has set the trend in real estate marketing and communication, and every year we incorporate new tools and actions to ensure that whoever is looking for a home like yours, will find it, will fall in love with it and will want to visit it before anyone else.
We prefer fewer customers to serve them very well. Selling or renting your house implies a change of cycle; there are nerves, fears, and often a strong financial bet. In order to live up to this responsibility and offer you an excellent real estate service, each Monapart consultant is responsible for a small number of homes simultaneously.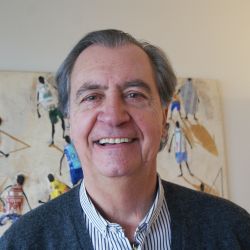 Monapart Method
In the Monapart method, there are three basic components to offer you an excellent real estate service: The people that make up our team, the technology that we incorporate into our daily lives, and the values that govern our actions.
All the people who make up the Monapart team have university degrees, are in constant training, and speak several languages. Most of them are professionals from the world of architecture or interior design, with a cultivated taste and orientation towards excellence in service.
We use technology to optimize our time and deliver the maximum value to you: all our personal attention and an agile and seamless real estate experience that offers you all the convenience you expect: Virtual tour for remote visits? Yes. Digital signature so you can sign without leaving home? We got you covered too.
Nobody is infallible and we can make occasional mistakes, but what we will never, never, never do is to act in disagreement with the values of Monapart: We always prioritize your interests over our financial results. We do not generate false expectations about the price or timing of the sale of your home. You are always accompanied, confident, safe, and fully informed. In short, we do everything in our hands so that selling or renting your house is not a burden but a happy experience.
Our mantra
Our mantra guides us in everything we do, and this is it: service excellence, unnegotiable honesty, sense of humor, always.
More than customers, ¡they are our fans!
People have the ability to love up to 5 different brands. For many people, Monapart (a real estate company!) Is one of them. Why? Because in real estate, perception is more powerful than reality, and what it is said is often prioritized over what it is done. But not here.

Our customers are demanding people. They appreciate a genuine commitment to excellence in service, they seek the truth and not to be misguided and confused. Not disappointing them is our main purpose as a company. That makes them fans! And as per Monapart, a real estate company that can be proud of numbers like these:

4.9/5

an average score of +450 reviews on Google

+400

properties sold since 2010

80%

of our customers comes to us recommended

+45.000

subscribers to our monthly newsletter

9.6

result of customer satisfaction surveys (2020)

+40.000

followers among all our social networks