Barcelona School of Funk
ROBIN WILLIS | 21.03.2012
Five things lead to this becoming a real deal.
1. Diego Lopez was giving music lessons to a friend's child. They put on a show at a bar in Gracia. Sylvan, my son's friend, played the beautiful and melancholy jazz standard "Nature Boy" on piano. He was backed up by Diego on guitar and a great subtle drummer. Sylvan who is white and Irish and at that time was 11 years old played it liked the tune like he was a 57 year old black man who had tasted a whole lot of hard life. It was so moving. WTF! I was flabbergasted. I actually cried. Well I often cry at toothpaste commercials, so take it with a grain of salt. It was so simple. And so moving. Diego was not teaching Sylvan notes... he was teaching him how to feel and to express those emotions through an instrument.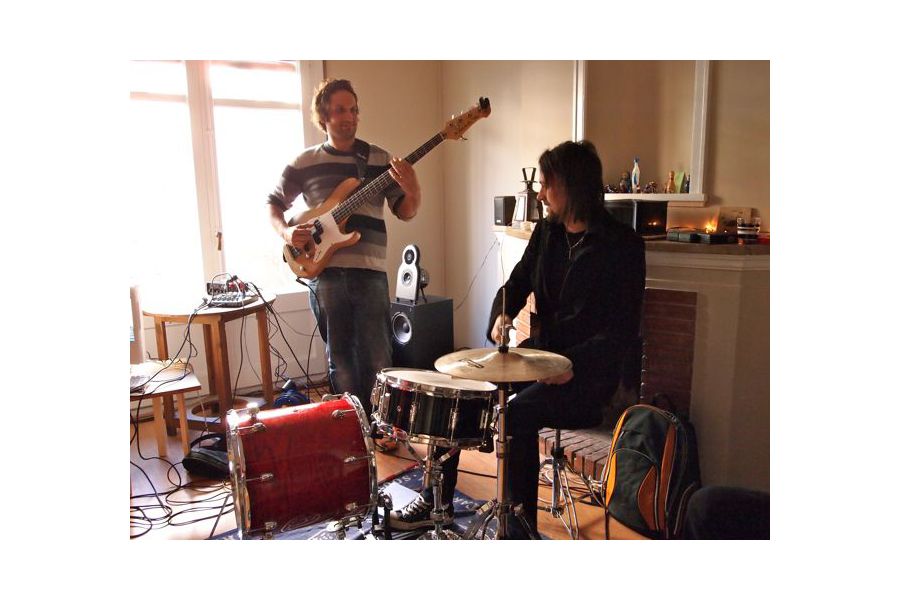 2. Barcelona has for a long while been a really bad town for live music. Up to 10 years ago it was one of the capitals for street musicians and a historically thriving music scene. Manu Chao had a bar here! Two things killed it. DJs (aficionados) and the ridiculous noise ordinances...
3. Funk has returned to my life. When I was kid I used to play keyboards in a funky jazz fusion band. I became addicted to slap bass and that slippery groove. Funk is chunks. Playable chunks. Kid size chunks. Kids could play funk. It's light, it's fun, it's often funny. And you can't help but move to the groove.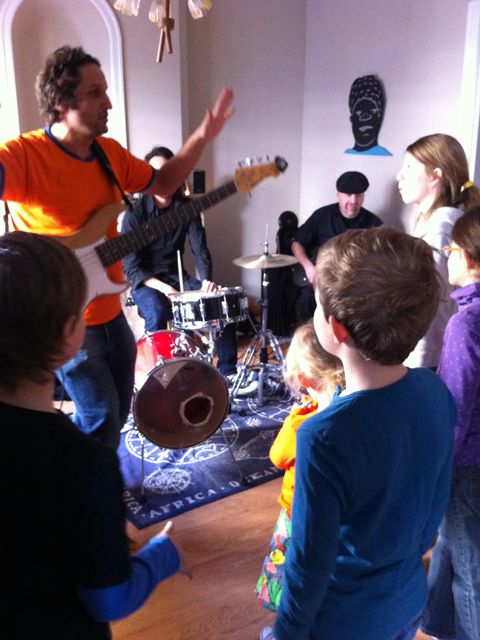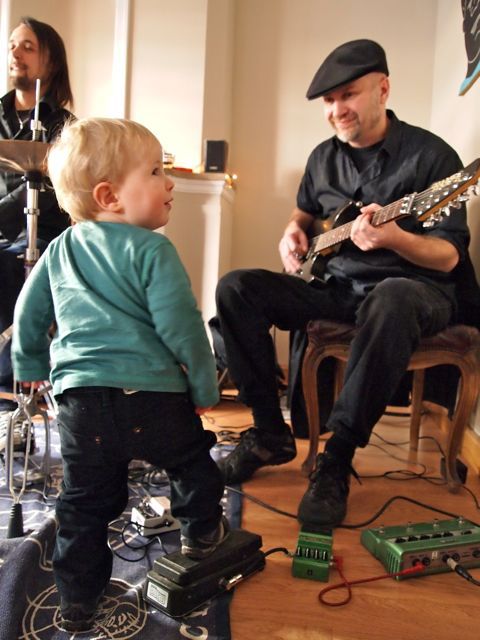 4. There is/was a great program in France called the P'tit loupe de Jazz. Basically they teach kids how to sing bebop as a group. Wonderful stuff. The French for some reason really get jazz. Maybe it's the nuance of the sounds of the language. Maybe it's the soup d' poisson. I don't know. For a long time I have been thinking that it's possible to teach kids really complicated but swinging music like they did. 
5. Having an 11 year old. Kids are smart and fast. They can do these amazing rhythm games and never miss a beat. They have a great sense of pitch. They know how to move with the music. At least the girls do! I knew they could play and enjoy funk.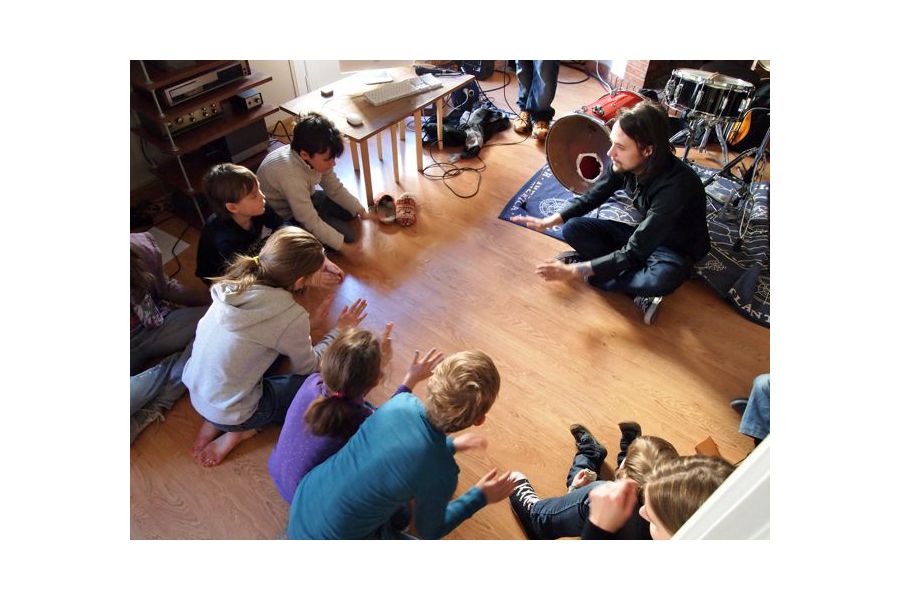 The members of the band and the people involved in the project are: Diego López Collia, the best music educator in Barcelona. Spectacular guitarist. Amazing bass player; Mark Ilikeitdark Curcio, the funkiest guitar player in Europe. He who knows the heart of funk on an intimate level; Marco Bazzi, an Italian Funky Drummer Professor of music who kids music through games and rhythm in Italy; Alan Sousa Sousa, one of Barcelona's top drummers/percussionist. Teaches kids like he was taught... on the street, in games. Brazilian... need I say more? He's also a great theoretician on music and music education in general.
What will exactly the project be about? Teaching kids some funk music appreciation? Teaching them how to play an instrument? Dance? Culture? All?! I think kids are absolutely amazing. They are passionate, intuitive, funny, sometimes sweet and can learn and absorb really complicated things at a speed that makes us old folks look like inanimate objects. (...) Music can be a path to nurturing their creativity.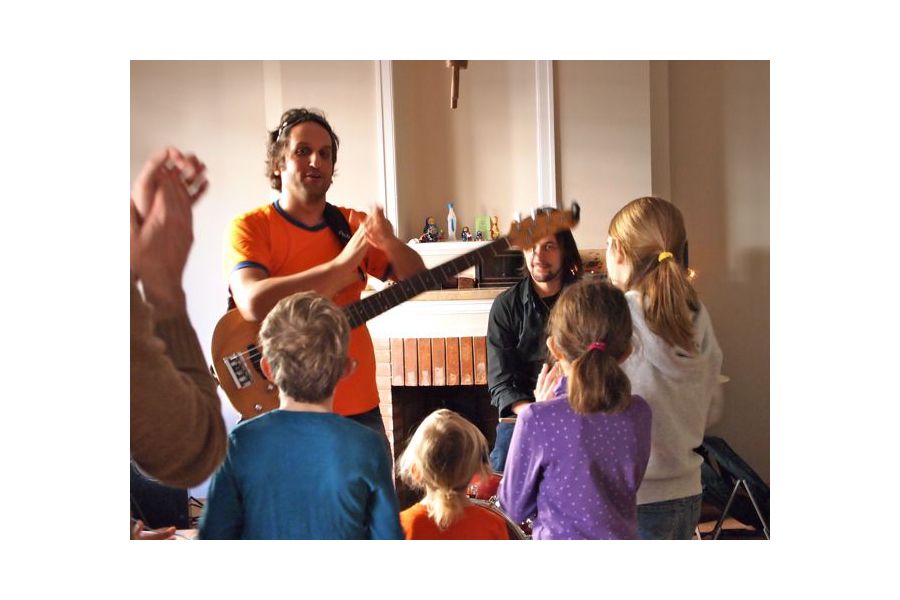 Funk is a wonderful form of music because it's inherently modular. It's made up of small rhythmic and melodic pieces. It is also not tied to any specific amount of time. In a nutshell once you get a "groove" going you can play for as long as you, your fellow musicians or your audience find it compelling. From these small pieces great music can come. Funk too is a very collaborative music... there really are no stars in a funk band, solos are really not that much a part of the form. It also makes you move. It's damn hard not move your body to funk. And it's light. It's fun. And often funny. (...) It's about the intersection of feelings and movement. It comes from a place where music and life are one.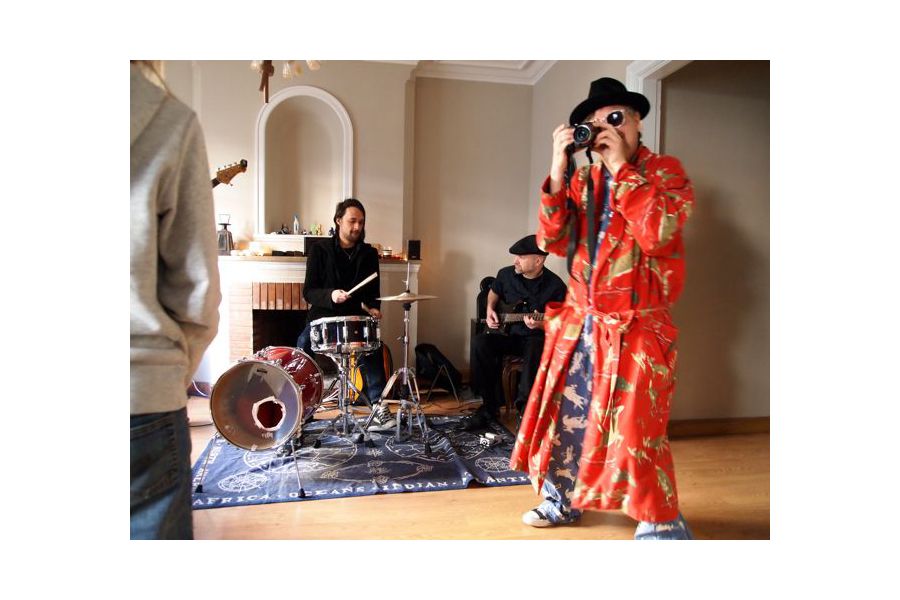 Well, I'd like to see us be able to give classes. My big dream is to have this be component of the existing education system. And from this model we can spread the program around the world. Ok, I have always had this problem with thinking big (...). We did the first session as a test. It was a huge hit. At the very least we'll put on these "sessions" somewhat regularly. Also... a summer camp would be just wonderful. We're percolating!