Wooden Dolls · Alexander Girard
Las Wooden Dolls de Alexander Girard son uno de esos objetos que nos dejan con la boca abierta y que, más allá de toda codicia, nos hacen soñar y nos pellizcan el intelecto. Medio siglo después, estas alegres figuras siguen produciéndose a mano para decorar los interiores más animados.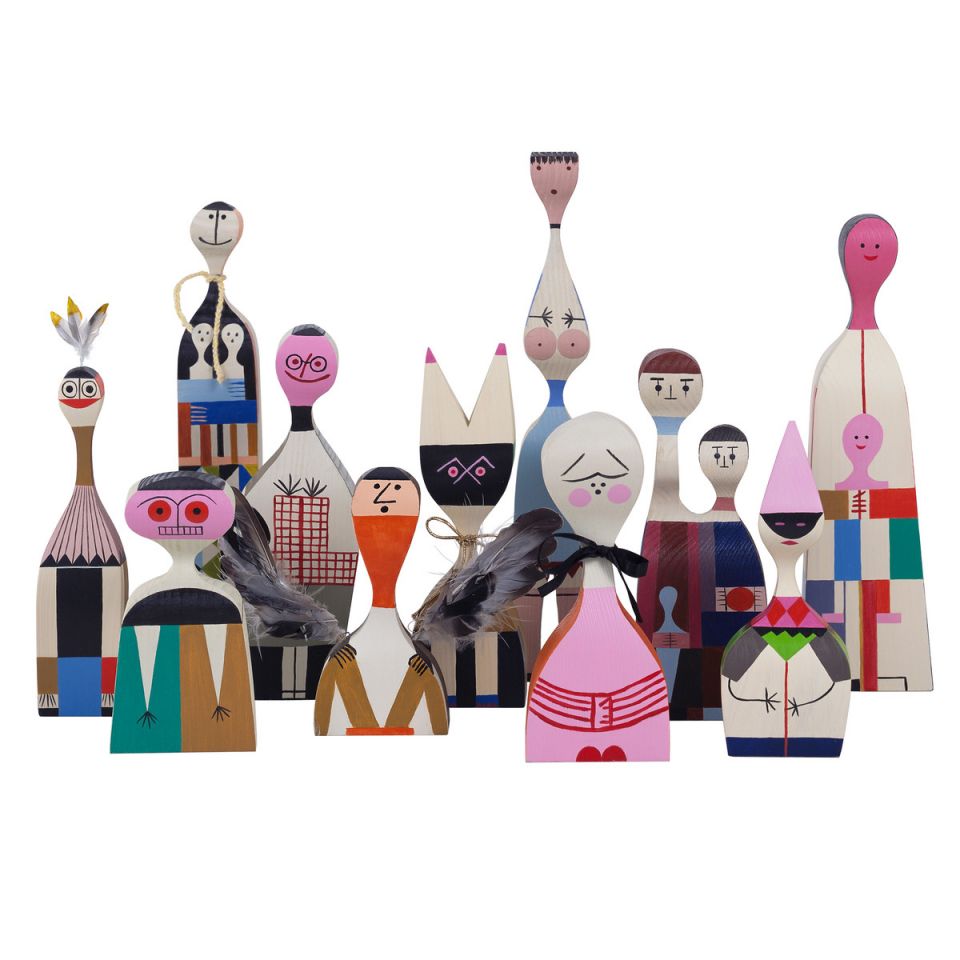 Junto con Charles y Ray Eames y George Nelson, con quienes le unía una amistad, Alexander «Sandro» Girard es uno de los representantes más influyentes del diseño americano de posguerra, y quizás de los menos conocidos.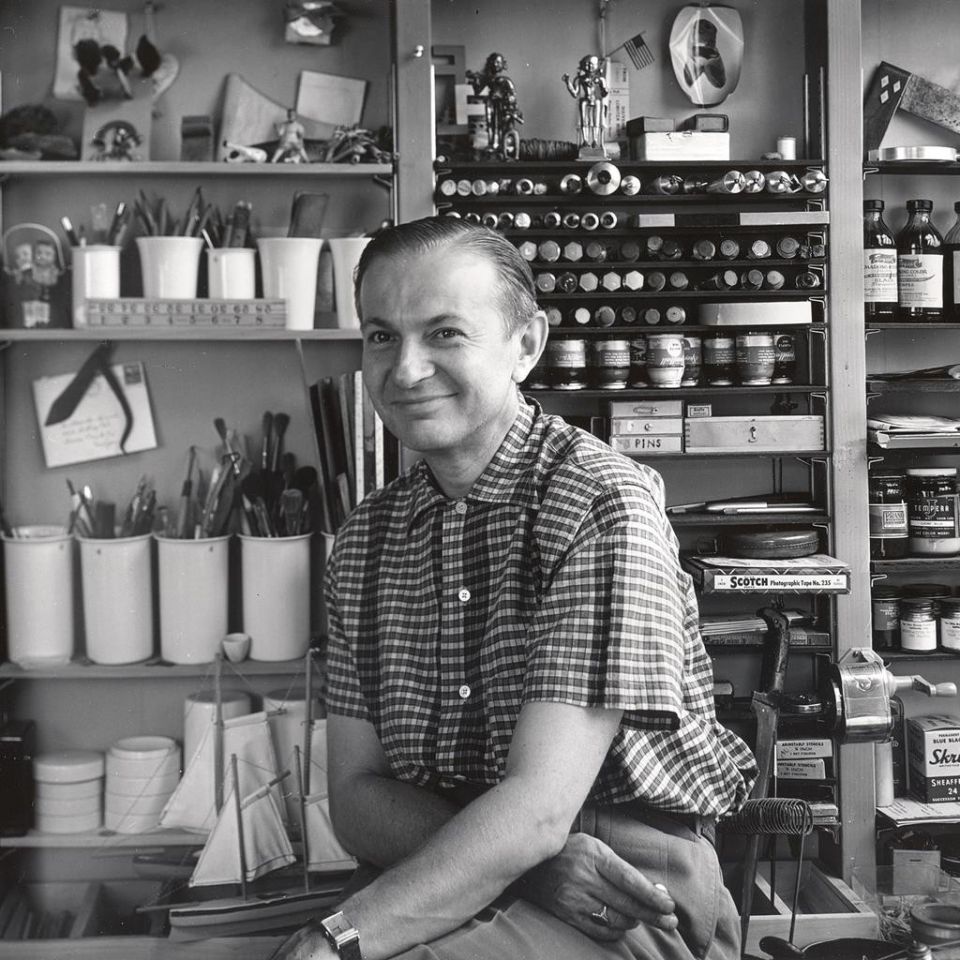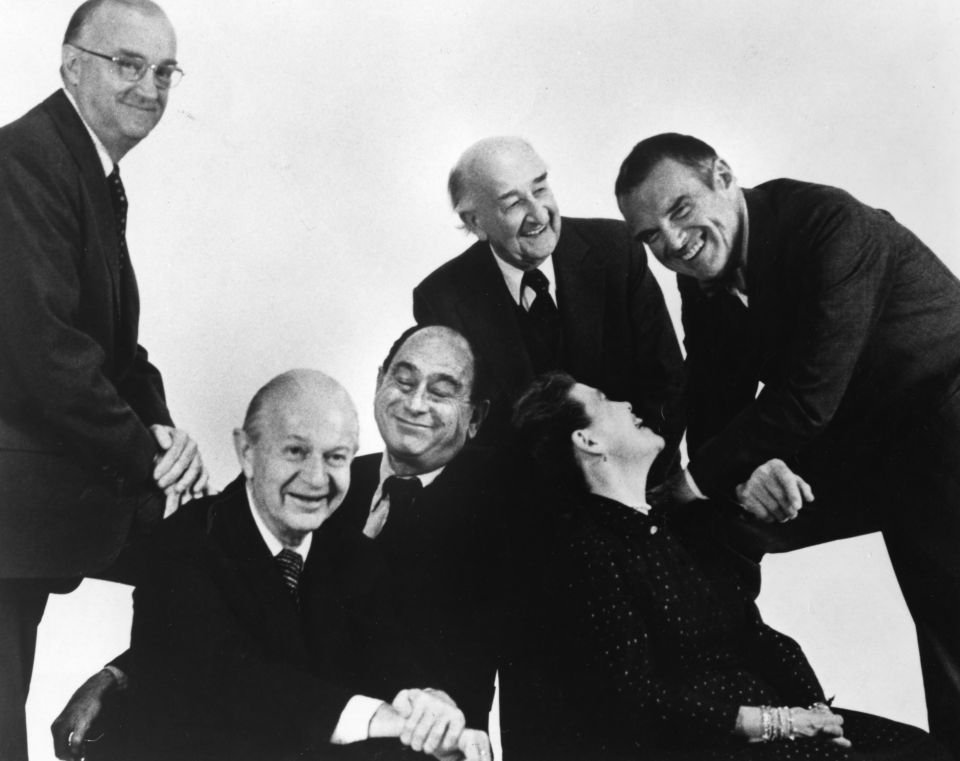 Su paleta de colores y estampados salpicó de humor y fantasía el diseño moderno, capturando la esencia latinoamericana a través de diseños frescos y contemporáneos aplicados a multitud de objetos artísticos. Destacan en su obra el trabajo de diseño realizado para la aerolínea Braniff, desde el textil de sus salas de espera a los coloridos aviones de la conpañía o el vestuario de la tripulación.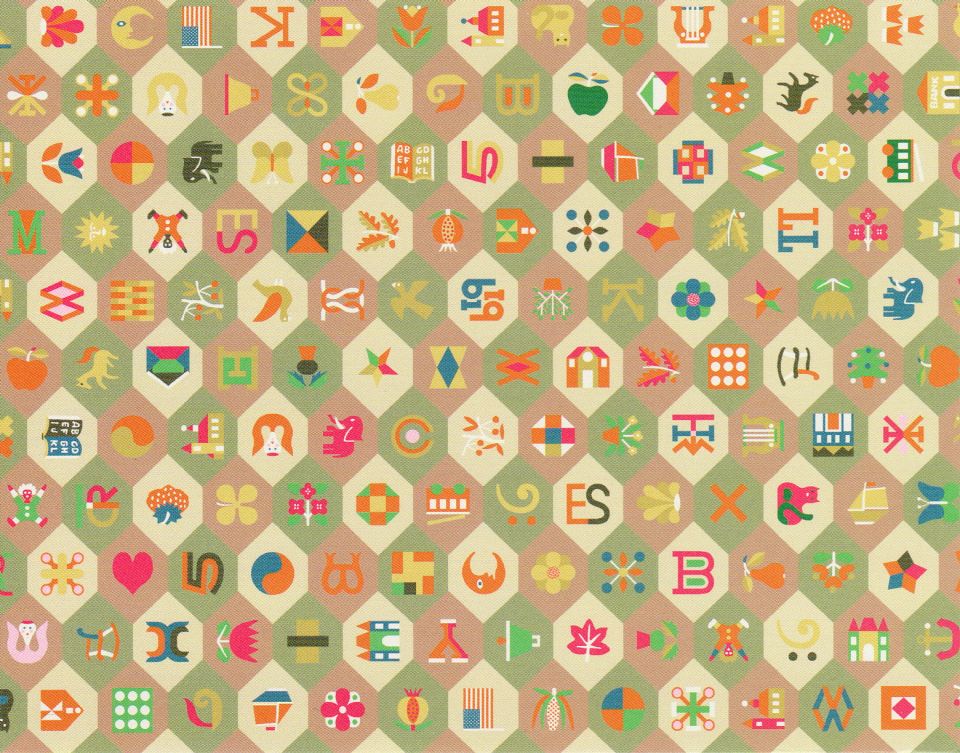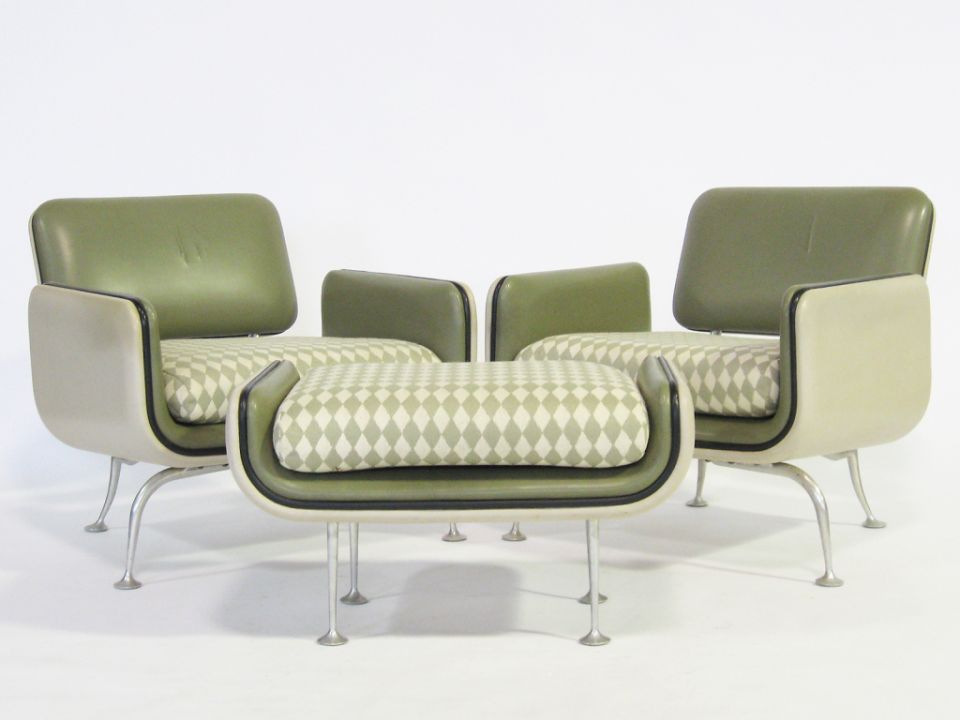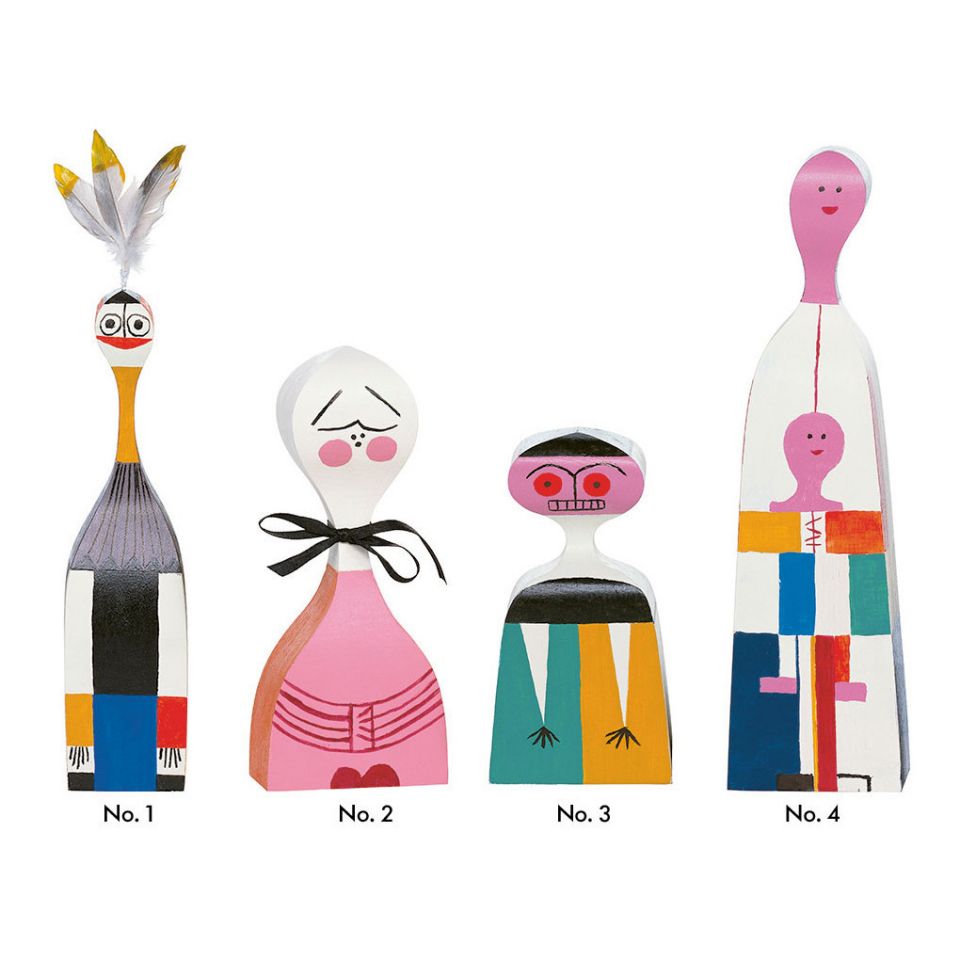 Esta serie de 11 figuras fue diseñada y fabricada a mano por el propio Girard en 1963 para decorar su casa en Santa Fe, y hoy en día se siguen produciendo bajo un cuidado proceso artesanal.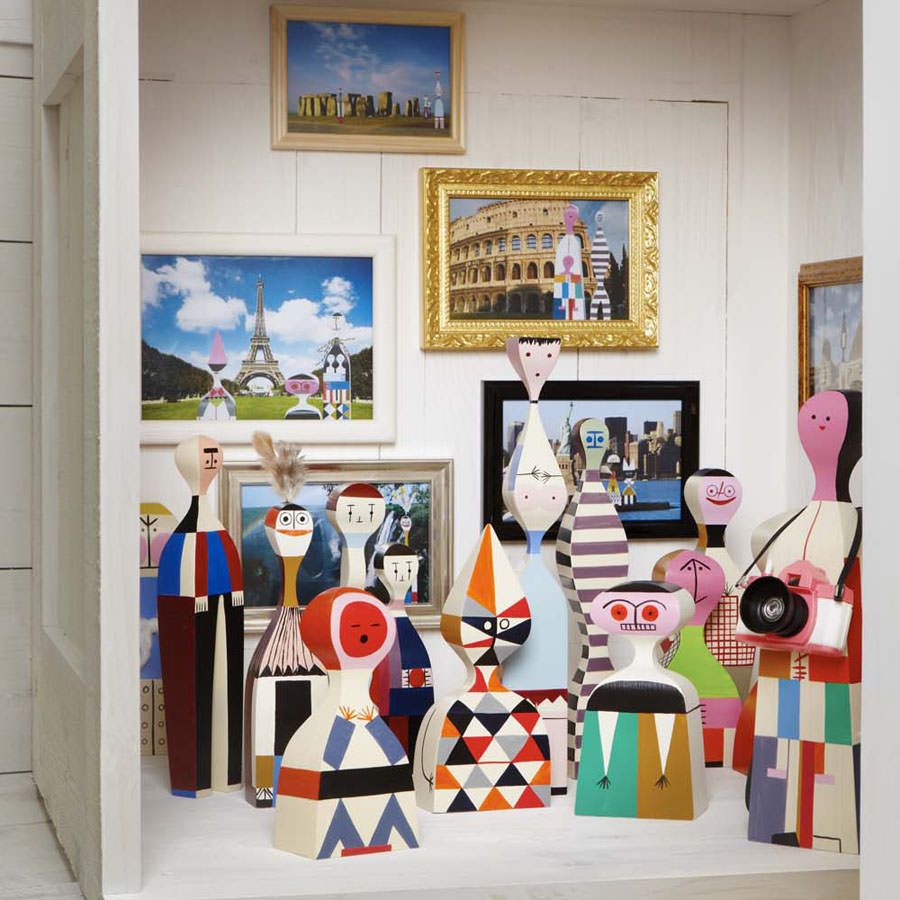 Elaboradas con madera de abeto maciza, alegres unas, hurañas y malhumoradas otras, reflejan la filosofía de su creador: «Toys represent a microcosm of man's world and dreams; they exhibit fantasy, imagination, humor and love.» Pues sí, fantasía, imaginación, humor y amor son ingredientes del mundo Monapart. Y si tú tampoco puedes vivir sin ellos y puedes, las venden por unidades en Vitra.