Penthouse with terrace in Pericot-Montilivi
Unavailable
120.000€

For sale

54m2

2 rooms

1 bathroom

Av. Montilivi 38, Montilivi-Palau.

Girona
Penthouse with terrace in Pericot-Montilivi
2 attic rooms of 55 m2 with terrace of 25 m2, on the Pericot-Montilivi area.
Fully renovated 15 years ago and with a freshen up 3 years ago. It is located on the second floor (attic) of a building without elevator. The useful area is 45 m2, distributed in living room, kitchen, bathroom and two bedrooms. The living room and hallway lead onto a sunny terrace of 25 m2. The room and the terrace are facing the street; the rooms, the bathroom and kitchen, face an area of private gardens with low-rise buildings. The apartment is very bright, and it belongs to a community of a few neighbors. Its location is very good: 5 minutes from downtown and 10 minutes from the university area.
The home
120.000€
Apartment
54m2
2 rooms
1 bathroom
Terrace
Heating
Unfurnished
In good condition
You would like to know…
The apartment was completely renovated 15 years ago, and the bathroom just 3.
The living room and the hallway have access to a terrace of 25m2, spacious and sunny.
The apartment has lots of natural light and ventilation. It has openings in its facade, west and north.
There are only 6 neighbors in the building.
It is 5 minutes from downtown and close to the Campus of Montilivi, so it is ideal for students.
It's special because…
The terrace, its layout, and dimensions, make it a really nice apartment.
Ideal location. The area is plenty of amenities, and it is just minutes from downtown.
Av. Montilivi 38, Montilivi-Palau.
Girona
Public transportation
Bus: L11 a 3 min a pie, L1 a 6 min
Estación de tren/AVE: 20 min. a pie
Would you like more info or schedule a visit?
Ask our agent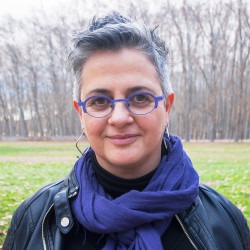 Míriam Vidal
Languages:
Castellano
Català
English
Français
Do you want to know more about Míriam Vidal?
Do you have any question?
We will get back to you in less than 24 h