Why us?
Monapart is a real estate agency of the new paradigm. Its differential value proposition is to market very nice and special dwellings to people who give importance to the appearance and quality of their home.
Dwellings are presented with carefully elaborated descriptions that cover both the physical aspects of the space as the most emotional ones, which provides a unique approach in real estate. Our houses are always featured with photos and videos of professional quality, and then spread accross all channels available to us, starting with our website, which combines both magazine as real estate website attributes.
Furthermore, our customer oriented services are designed to provide a unique and excellent customer experience, far superior to that offered by conventional real estate agencies.
Due to all this, Monapart is an industry leader in innovation and unique positioning, and very often has been put as an example in real estate workshops, in real estate portals and even in marketing and communication companies.
A Monapart agency is a good business
Monapart is a love brand (and we can prove it)
We are the most innovative real estate company
Our marketing strategies are a reference in the real estate sector
Most probably you wouldn't be interested in any other real estate franchise
Download our Monapart Franchises Booklet (in Spanish)
What do we do better than anyone else?
At Monapart we feature our dwellings like no other real estate agency does, so we can guarantee to the proprietors that we will communicate their homes across every channel available, online and offline, so anyone looking for a home like theirs, finds it. We spread the word across diferent real estate portals, our corporate website, various social media profiles and invite-only social networks for expats... Moreover, our marketing strategies are designed to make our customers feel always accompanied, well advised, and eventually surprised by unexpected deliveries of value.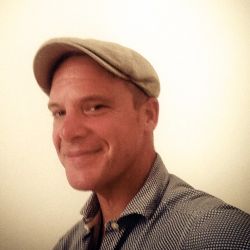 What do we do for our partners?
We do not like to use the word franchisee beyond the strictly legal field. It seems insuficient to us to describe the relationship we want to have with you in the future.
At Monapart, we look for entrepreneurs looking to grow with us, be proud of the brand they represent, share our corporate values, to love what they do, and make a good profit out of an excellent work. In short, we seek partners for each and every one of the cities where a Monapart agency can operate. Please, see the map of Monapart agencies.
To be sure we achieve this, we will constantly offer you assistance: before you start and all along the way. This support covers all technical necessities you may need while you are on the real estate business.
We offer a lot of assistance to our partners. More than any other franchise
We plan realistic financial goals
We constantly improve our processes, materials and technology
We don't require an office at street level
We give you access to any of our current partners
What requirements must a partner have?
You must be an honest and service oriented person
It is a plus if you are an Architect, a Technical Architect or an Interior Designer (or you have a partner who is)
Awesome if you speak English
We value if you move with ease in technological environments
Request our informative franchise brochure
Please, let us know four things about you, so we can send you our informative franchise brochure and other supplementary materials that will help you better understand our Monapart's franchise model, and what does it really mean to be a real estate entrepreneur.Needless to say, we will treat all your information with absolute respect, and we will never spam you!