Why us?
Monapart is a real estate agency with a new paradigm and is the best option for professionals who wants to grow in the real estate sector, but in full colour.
Monapart was born in 2010 to demonstrate that another way of being a real estate agency and going about things is possible. A radical focus on the client, a unique positioning dedicated to the commercialization of beautiful homes and an advanced use of technology that maximises the scope of our commercialization and efficiency in the commercial processes, render Monapart the best option for those who want to grow in the real estate sector, but in full colour.
Ten years later and with a presence in various Spanish cities, Monapart is recognised as one of the most prestigious real estate brands. Year after year we improve upon our economic results, knowledge of our brand, recognition by the experts in the sector and customer satisfaction.
Monapart is a very good business
There are three clear and concise reasons why Monapart is a very good business opportunity:
Unique positioning in the real estate sector based on lifestyle and the commercialization of charming homes, which makes it easy to turn potential interested parties into dedicated clients.
Robust business that combines high (sales), medium (rentals) and low (administration) billing cycles.
Adjusted costs because there is no need to have premises at street level.
We are the only real estate brand with fans
Being a brand that is liked and respected gives our agents the power and influence to attract clients, hire talent and encourage business partnerships in their respective locations.
Maximum scope with the 20,000+ monthly users who visit our website; the 35,000+ subscribers who receive our monthly newsletter; and the community of more than 40,000 monaparters who follow us on all our social media platforms.
Excellent reputation that is strengthened day by day thanks to the 9.6 mark that our clients have given us in the satisfaction surveys (2019 results), the 4.9/5 stars with which we are scored on Google and their constant recommendations.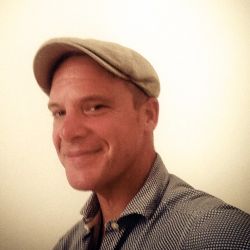 Excellence, honesty and a sense of humour
Our mantra guides all that we do, and it is this: Excellence in service, non-negotiable honesty and a sense of humour, always.
The Monapart method with which you will know what to do and how at all times.
Multiple channels combining the best of offline and online. You will work from the premises as a proximity agency but with amplifying strategies which will take you away from the reach of a traditional real estate agency.
Training always within your reach for constant improvement and empowerment. We want Monapart to be the network with the best real estate agents.
You want freedom, but you don't want to be alone
Monapart gives you all the freedom in order to work with autonomy and at your own pace, but under the protection of a powerful brand and the benefits of belonging to a network of people just like yourself.
Maximum freedom whether you want to work full-time, or if you want to devote only a part of your working day or diversity your portfolio of professional services. Monapart does not require minimum goals, and it is you who decides when and how much.
Low cost because you only need a telephone, a WiFi connection, minimal equipment, a place where you can hold meetings, service orientation, and desire.
Belonging to a network of excellent professionals with whom you will be able to collaborate, share and learn. Together is better.
Everyone speaks well of us
Earning respect in such a stigmatised sector takes time and it is the real cornerstone of our everyday lives. Let us stick out our chests a little... which is nothing more than pride in a job well done. Here it is:
400+ properties sold since 2010
80% of our clients come recommended
9.6 is the result from the satisfaction surveys (2019)
35.000+ subscribers to our monthly newsletter
40.000+ followers on all of our social media platforms
20.000+ users who visit our website every month
4.9 / 5 is the average score from our Google Reviews
Being a Monapart agent
At Monapart we are looking for entrepreneurs who grow with us, are proud of the brand they represent, share our corporate values, love what they do, and earn a good living from their excellent work.
Consult the map of MONAPART AGENCIES
o achieve this and to make sure that you stay with us, we offer you:
Training in the Monapart method, with access to the process and models manual
Traning in the efficient use of our real estate CRM and other management and productivity tools
Constant improvement of our processes, equipment and technology
Initial package of advertising and representation materials
Integration and maximum circulation on the website and on all of our channels
Quality control of all your homes in the portfolio
Access to a buffet of additional actions and marketing materials
Requirements to become an agent
You must be an honest and service-minded person
You like the world of homes and/or decoration and/or architecture
It is a plus if you speak english
It is a plus if you feel at ease in technological environments
Request the information leaflet
Please fill in this fields and we will send you the information leaflet. With regards to any queries that you may have, please send us an email at info@monapart.com and we will be delighted to help you. It goes without saying that we will treat all of your information with the utmost respect and we will never use it to send you spam emails.